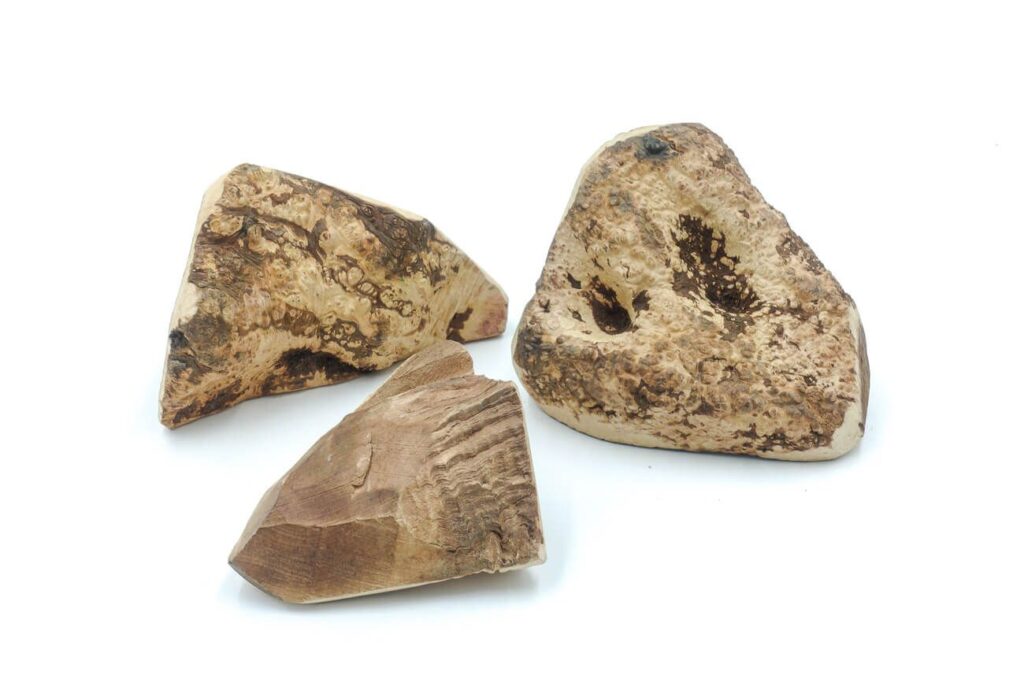 Our Root chews are another great 100% natural option for owners with aggressive, heavy chewers. This toy is made 100% in Italy from the air-dried roots of Heath trees obtained from the collection, boiling and processing of an arboreal essence, cultivated with eco-sustainable methods. That makes them a perfect chew for dogs that have a history of chewing on furniture or sticks.
Unlike actual wood, though, these chews will not splinter and will not break up into sharp pieces that can hurt your dog. The dense and hard nature of the root will also ensure that even the most aggressive of chewers will not be able to make quick work of this chew. Roots are also very healthy as they contain loads of different minerals, which helps keep dogs' teeth healthy.
Benefits of Root Chew from TNC PETS
All-Natural! Our root chews are made from simply cutting and drying roots, with no added chemicals or preservatives!
Healthy! This chew can help clean your dog's teeth naturally as they chew on the root, helping to fight plaque and tartar buildup. Roots are also rich in potassium and calcium oxide, which are vital to the health of tooth enamel.
Durable! The density and hardness of the root chew ensures that this toy will last a long time, even against the most powerful of chewers.
Safe! The root chew will not splinter into sharp pieces that can injure dogs' mouths.
| Dog weight | Root size | Root weight |
| --- | --- | --- |
| up to 5 kg | S | 50 – 150 g |
| 5 – 10 kg | M | 150 – 350 g |
| 10 – 20 kg | L | 350 – 500 g |
| 20 – 40 kg | XL | 500 – 750 g |
| above 40 kg | XXL | 750 – 100 g |
Root Chew Sizing Chart
---
Contact us!
TNC PETS sp. z o.o.
E-mail: sales@tncpets.com
Phone: +48 501 683 170
OFFICE ADDRESS:
ul. Chwaliszewo 68/6
61-105 Poznań
Poland
PRODUCTION FACILITY ADDRESS:
ul. Gdyńska 131
62-004 Czerwonak
Poland
VETERINARY NUMBER:
PL 3021330p
VAT ID NUMBER:
PL7831802852