Dog Chews from Olive Wood
The olive wood sticks are obtained from Italian olive trees and are selected for best shape and quality. After manual processing, they are dried and dipped in Italian olive oil, which gives them a particular natural scent.
Olive wood dog chews are free of any artificial ingredients, preservatives or flavourings. They also contribute to dental hygiene as it stimulates salivation and promotes the removal of dental plaque through mechanical action. Natural olive wood chews serve to channel the chewing instinct by carrying out a calming action in dogs.
Olive wood chew sticks are available in different sizes for different dogs breeds and weight. Duration varies from 3 to 6 months, depending on the dog's chewing activity.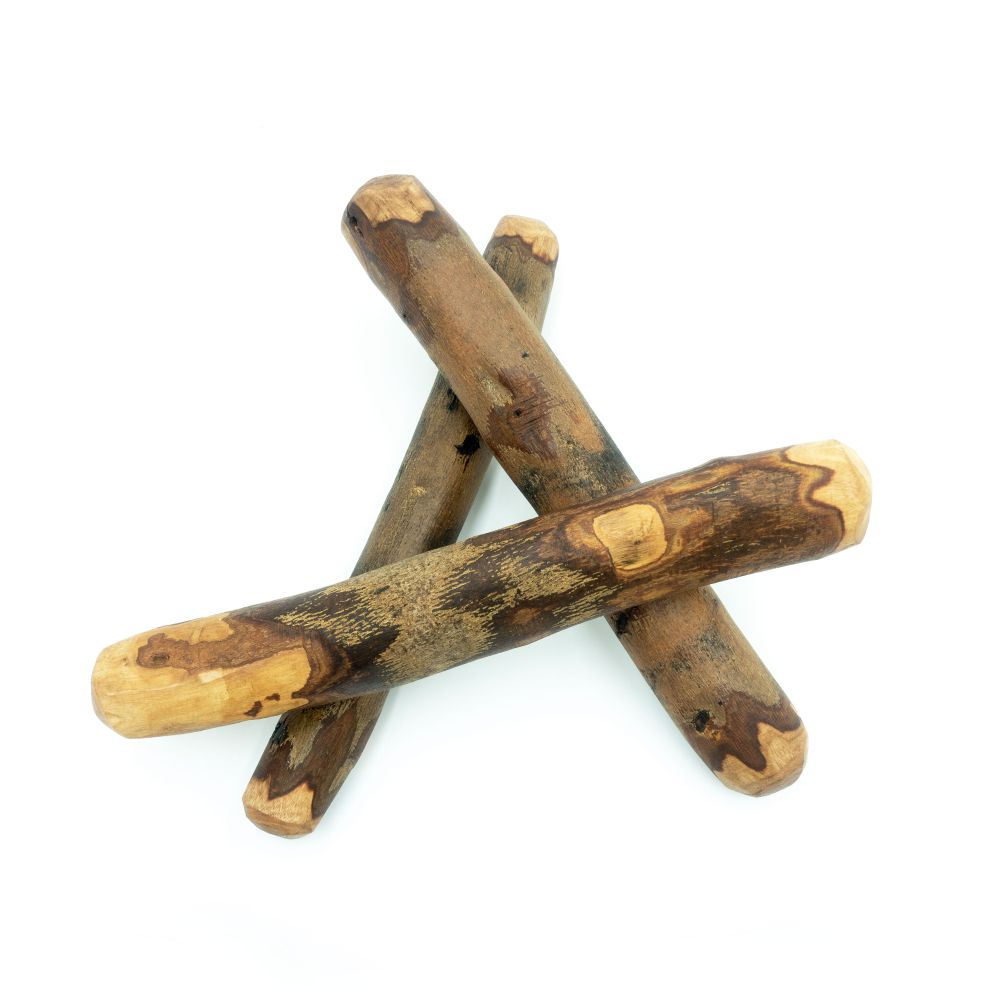 ---
Our chews from olive wood are 100% natural, sourced from different regions and handmade! Each piece may be slightly different in appearance, shape or color. Possible ±10% difference in weight and length.
---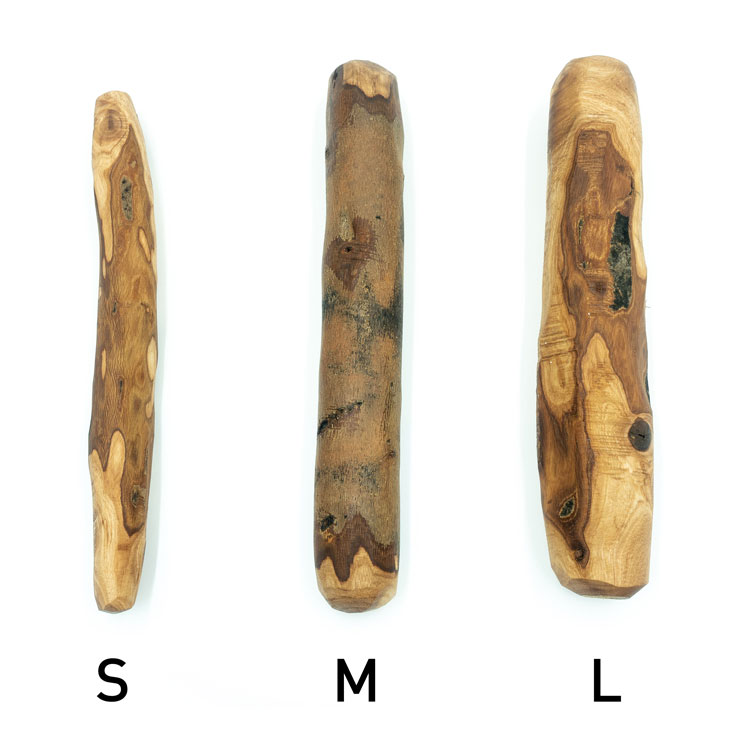 Benefits of Olive Wood Chews from TNC PETS
All-Natural! No artificial ingredients, preservatives, flavourings
Healthy! This chew can help clean your dog's teeth naturally as they chew on the stick, helping to fight plaque and tartar buildup. Fine wood fibres serve as a toothbrush.
Durable! The density and hardness of the olive wood chew ensures that this toy will last a long time, even against the most powerful of chewers.
Safe! The olive wood chew will not splinter into sharp pieces that can injure dogs' mouths.
Calming! Serves to channel the chewing instinct by carrying out a calming action in dogs.
| Dog weight | Size | Length | Chew weight |
| --- | --- | --- | --- |
| up to 10 kg | S | 15 – 22 cm | 60 – 99 g |
| 10 – 20 kg | M | 20 – 26 cm | 100 – 220 g |
| above 20 kg | L | 20 – 26 cm | 221 – 450 g |
Sizing chart for Olivewood Chews