Bully Sticks / Beef Pizzle
Bully sticks are made out of dried beef penises. They are robust and long lasting chews for dogs. Chewing them will satisfy almost every dog! They are rich in flavour but at the same time odor free. How is this possible? First of all, they are completely cleaned of blood and urine before preparation. Then, thanks to a fully controlled process, bully sticks are always kept at the right temperature and then carefully dried. As a result, they do not generate a strong, unpleasant odour. Bully sticks are an all-natural product – no preservatives, artificial colours or artificial flavours have been added.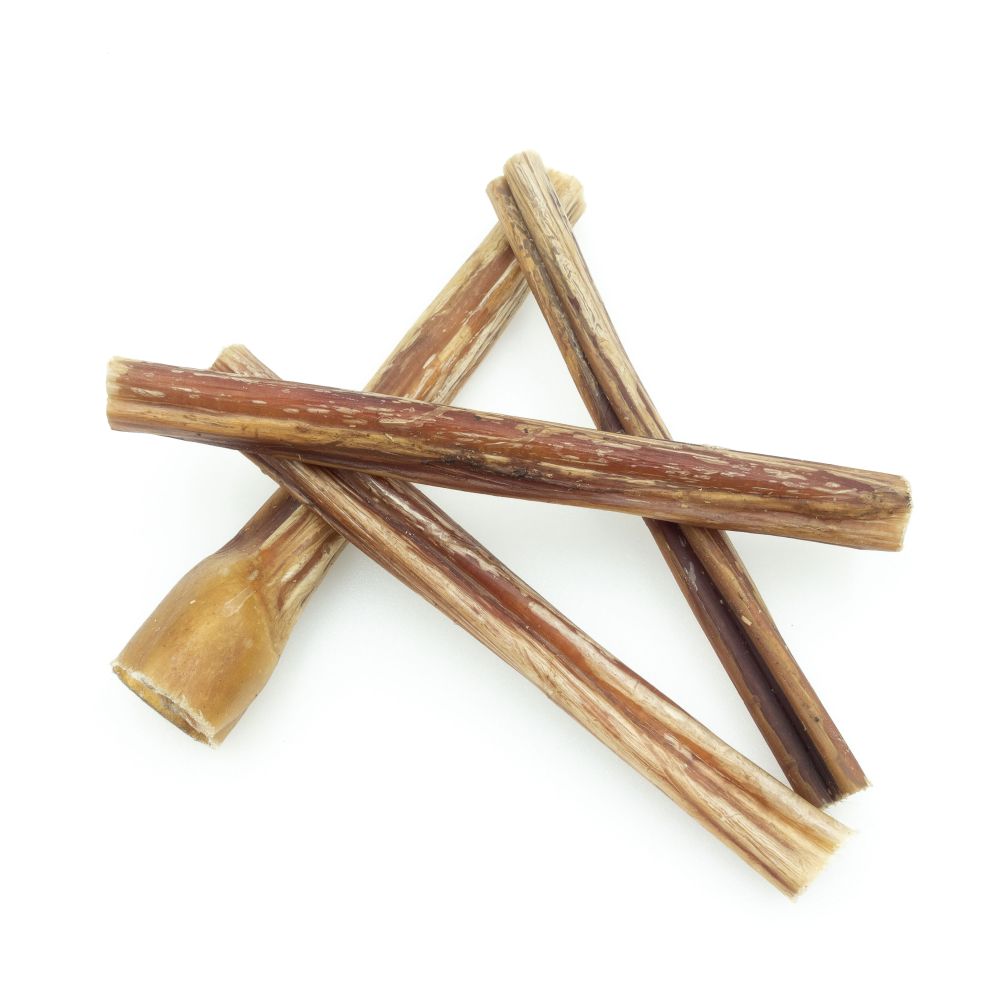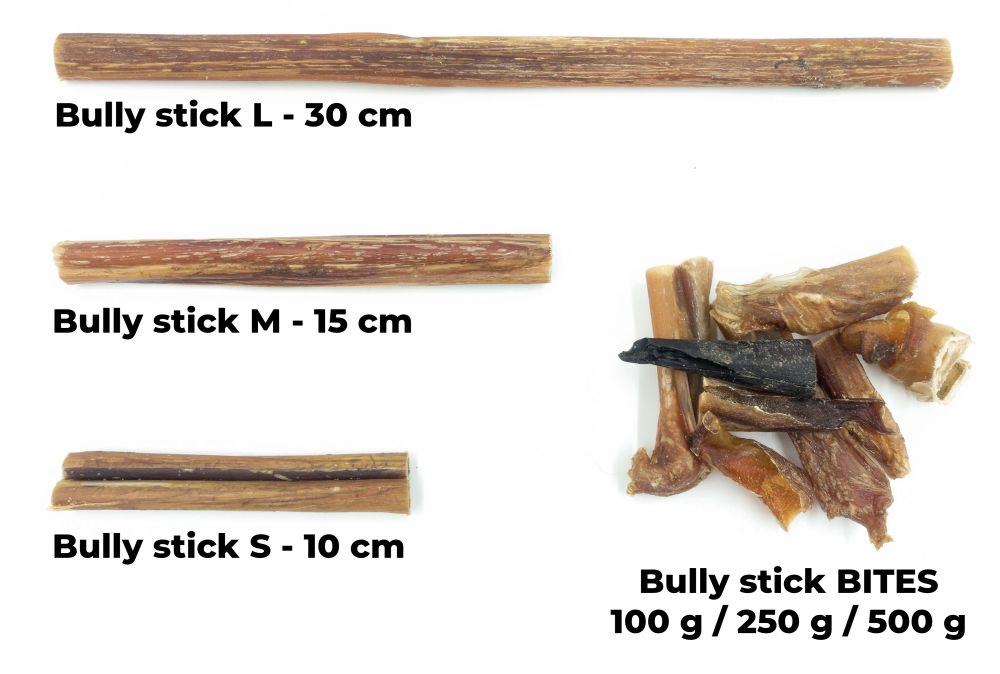 Benefits of Bully Stick from TNC PETS
All-Natural! Only carefully dried – no preservatives, artificial colours or flavours.
Odor Free! Due to the careful production process, our bully sticks are odour free.
Long Lasting! Bully sticks are carefully and thoroughly dried beef penises, so – depending on your dog's strength – they will be a snack for a long time.
Great for Digestion! Thanks to the natural protein content, our chews are very easily digestible for dogs.
Dental Health! The relatively high hardness of the chew helps to clean the dog's teeth and reduce tartar.
From puppies to large dogs! Beef penises are a treat for every dog, for different ages and different breeds.
| Product size | Packaging options |
| --- | --- |
| Bites | 100 g, 250 g |
| size S / 10 cm | 1 piece, 3-pack, 5-pack, 10-pack |
| size M / 15 cm | 1 piece, 3-pack, 5-pack, 10-pack |
| size L / 30 cm | 1 piece, 3-pack, 5-pack, 10-pack |